Main Content
Maya Angelou Residence Hall opened in 2016 and completes the South Forest neighborhood of first-year residence halls. The hall was named for poet, author, professor and civil rights activist Maya Angelou. Dr. Angelou taught poetry and literature to generations of Wake Forest students as the Reynolds Professor of American Studies from 1982 until her death in 2014. She described herself as a "teacher who writes," but the impact of her legacy of courage, honesty and strength reaches well beyond the classroom. The pen and bird on the seal signify the uplifting power of Dr. Angelou's words in works like "I Know Why the Caged Bird Sings" and "Still I Rise." Learn more about the hall at rlh.wfu.edu.edu/angelou.
Famous Alumni: Their stories are still being written. Perhaps by you.
Angelou Faculty Fellows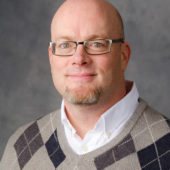 Brian Warren
Associate Teaching Professor, Department of Classics
Senior Faculty Fellow

I am an Associate Teaching Professor in the Classics Department and also teach in the Program for Interdisciplinary Humanities. I grew up mainly in Cincinnati, Ohio, and before I came to Winston-Salem, I lived in New York City, Baltimore, Florence, Italy, St. Louis, and Memphis. Over the years, I have visited forty-nine of our fifty United States, and enjoy sharing stories about my travels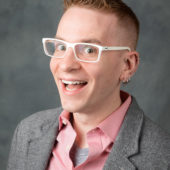 T.H.M. Gellar-Goad
Associate Professor, Department of Classics
Associate Faculty Fellow

I'm a professor in the Classics department, where I teach Latin, ancient Greek, and courses in English on Greek & Roman culture. I'm an intersectional feminist, a hiker, and a fan of board games and sci-fi & fantasy. My research focuses on Roman poetry, especially the funny stuff: Roman comedy, Roman satire, Roman erotic elegy, and — if you believe me — the allegedly philosophical poet Lucretius.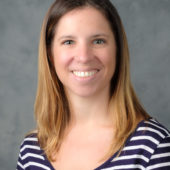 Melissa Masicampo
Assistant Teaching Professor, Department of Psychology
Associate Faculty Fellow

I teach neuroscience and biopsychology courses, and I love teaching and learning about the science of teaching and learning. I am also a fan of all things supernatural, and have modeled a class after a zombie apocalypse. I also teach a First Year Seminar, do Lower Division advising, Psychology major advising. I love teaching and getting to know my students both in and out of the classroom. When I'm not on campus, I'm probably spending time with my family, riding my horse, or cooking vegetarian food.