Main Content
Opened in 1961, Babcock Residence Hall is one of several standing tributes to the generosity and impact of the Reynolds family. It is named for Mary Reynolds Babcock, wife of Charles Henry Babcock and daughter of Richard Joshua Reynolds. With her husband, Mrs. Babcock donated more than 300 acres that became the modern campus of Wake Forest University. In 1959, six years after her death, the foundation created in her memory donated $50,000 that went toward the dorm's construction costs. The bee and flower icons on the building shield are emblematic of Mrs. Babcock's devotion to gardening. Learn more about the hall at rlh.wfu.edu/babcock.
Famous Alumni: The list includes Olympic Gold medalist and NBA All-Star Most Valuable Player Chris Paul ('07), Olympic triathlete Greg Billington ('11) and Jane Cage ('78),  the nationally acclaimed organizer of rebuilding efforts in Joplin, Mo., following a May 2011 tornado.
Babcock Faculty Fellows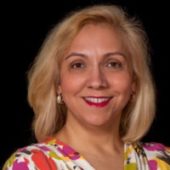 Encarna Turner
Associate Professor of the Practice, Department of Spanish and Italian
Senior Faculty Fellow

I teach beginning and intermediate Spanish courses, as well as the Spanish for Business sequence. In my time here at Wake Forest, I have been a lower division advisor, and I have directed the Salamanca Study Abroad program. I love Wake Forest sports, and you can see me regularly at Spry Stadium and the tennis courts. When I'm not on campus, you can find me shopping or attending country concerts with my 16 year old daughter, or having a quiet evening at home with my husband and our Havanese puppy, Lexie Mae.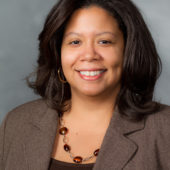 Rian Bowie
Associate Teaching Professor, Department of English
Associate Faculty Fellow

I teach American and African American literature courses. When I am not reading for classes, I am either immersed in science fiction and fantasy books, films, and television or playing with my terrier, Finn. She frequently travels with me to campus and loves interacting with students. I look forward to meeting you and helping you successfully navigate your first year of college.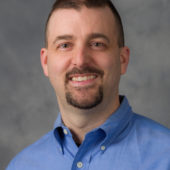 John MacDonald
Associate Teaching Professor, Department of Economics
Associate Faculty Fellow

My name is John MacDonald, I'm a graduate of Wake Forest University (BA '95), and I am an Associate Teaching Professor in the Economics Department. I've been teaching Microeconomic Theory and American Economic Development at WFU since 2005, and have a passion for economic history in general and transportation issues in particular. I've also been a lower division advisor, the faculty advisor to Mortar Board, and a Faculty Fellow for Babcock Residence Hall. If you venture off campus on the weekends, there's a good chance you'll find me walking through Buena Vista, dining at the Village Tavern, or simply relaxing on my porch with my Demon Deacon wife and some combination of our five children.