Main Content
Bostwick Residence Hall, an original Reynolda Campus building, is named for Jabez Abel Bostwick, a New York City benefactor known as the father of the Wake Forest endowment. A business partner of the Rockefellers, Bostwick was the Treasurer of the Standard Oil Trust and CEO of two major railroads in New England, which are represented on the crest by the locomotive. He was drawn to Wake Forest College by its Baptist affiliation and by the personal appeal of President Charles Elisha Taylor. In 1885, Taylor cold-called New York's elite and found an attentive ear in Bostwick, who left $1.5 million to the school in his will in 1923. Learn more about the hall at rlh.wfu.edu/bostwick.
Famous Alumni: Michelle Sikes ('07), an All-American distance runner and a Rhodes Scholar.
Bostwick Faculty Fellows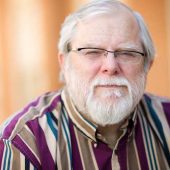 John Llewellyn
Associate Professor, Department of Communication
Senior Faculty Fellow

I teach about rhetoric, organizational communication and sports & media; I'm John Llewellyn, associate professor of communication. This will be a great year for you. Entering a world of unlimited possibilities may seem daunting but you will figure it out and flourish. Along with my Faculty Fellow colleagues, I'm looking forward to getting to know you and helping to make Bostwick a great place to live and learn.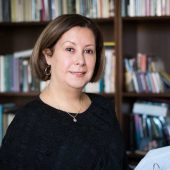 Teresa Sanhueza
Associate Professor, Department of Romance Languages
Associate Faculty Fellow

Hello new residents! My name is Teresa Sanhueza and I'm an associate professor in the Department of Romance Languages. I teach Spanish language and culture, and Hispanic Theater classes. I was born in Concepción, Chile and moved to the Midwest in 1990. I look forward to spending time with you; I want to help you navigate this transition into life as a college student. I'm extremely excited about getting to know you, and watching you move forward. Welcome to Wake Forest University: let's make your first year memorable and Bostwick a great place to live!!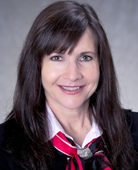 Sam Leonard Beck
Director, Student Professional Development, School of Business
Associate Faculty Fellow

Hello! I am Sam Leonard Beck and I am so excited to work with you in Bostwick. I moved into Bostwick 1A my freshman year at Wake Forest and began the most amazing journey. I am still close friends with most of my freshman hall! I am also a Double Deacon with two degrees from Wake Forest. As the Director of Student Professional Development, I teach professional development skills to students in the School of Business. I am a licensed professional counselor with a specialty in career development, so I am eager to help you connect with campus resources to support all your future goals. My interests outside of Wake Forest include being a farm co-owner and livestock manager where I also raise miniature donkeys (they are so precious)! I am passionate about health and fitness and consider my indoor cycling class to be one of my "happy places". I can't wait to get to know you!