Main Content
If you don't know the name of Joseph Williamson Luter III ('61), you may know Smithfield Foods, the sausage company his family has owned since 1936. A boar's profile represents the company in the dorm's seal. Mr. Luter is an esteemed University supporter who served on the Board of Trustees from 1997-2001. The dorm's spacious commons area hosted a concert featuring Australian folk rocker Jennifer Knapp in 2012. Learn more about this hall at rlh.wfu.edu/luter.
Famous Alumni: Zachary Andrew Klein ('04), co-founder of video-sharing website Vimeo, and 2012 U.S. Open golf champion Webb Simpson ('08) are former Luter residents.
Luter Faculty Fellows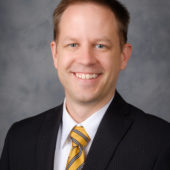 Brian Calhoun
Associate Professor of the Practice, Department of Education
Senior Faculty Fellow

Welcome to Wake. I am an associate professor of the practice in the Department of Education. I really enjoy helping students with lower division advising, and exploring all of the different opportunities that a liberal arts education can offer. I am an avid movie watcher and enjoy running in and around campus. We look forward to offering some great service projects for Luter residents.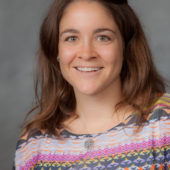 Sara Dahill-Brown
Associate Professor, Department of Politics and International Studies
Associate Faculty Fellow

I teach courses on public policy and research methodologies in the Department of Politics & International Affairs. I have lived, traveled, and learned all over the United States. I love running and hiking in state and national parks, and you'll soon learn that I'm a pretty solid baker! You should also meet my super cute pup Stevie on her Instagram @LittleStevieGirl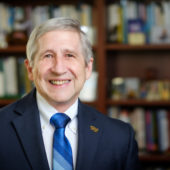 Sam Gladding
Professor, Department of Counseling
Associate Faculty Fellow

I am a professor in the Department of Counseling and am starting my 30th year at Wake Forest. I enjoy movies, history, humor, travel, and my comfort dog, Lexie. I teach a First Year Seminar on creativity and love being involved with students. I am a Double Deacon and was married in Davis Chapel.