Main Content
The first Leadership in Energy and Environmental Design (LEED)-certified Green residence hall on campus opened in the Fall of 2010 and has big-screen displays in common areas that help residents learn how and what they're saving in consumption on an daily basis. The facility is actually the second to be known as South. The residence hall now known as Collins was called South from 1985 until 1994. The lighthouse on the South crest references the iconic scenery of North Carolina cities such as New Bern, where Samuel Wait spent considerable time in the helping develop the institution we now know as Wake Forest University. For more information about this hall, visit rlh.wfu.edu/south.
Famous Alumni: To be determined. Perhaps by you.
South Faculty Fellows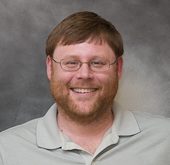 Paul Jones
Associate Professor, Department of Chemistry
Senior Faculty Fellow

I have been at Wake since 2000. I grew up in a small town in western Oklahoma and earned chemistry degrees from Oklahoma State and Duke. I'm also an avid amateur astronomer and traveler and a huge baseball fan. I have led three study abroad programs and served on several committees concerning academic travel and pre-health professions. I can talk a lot about these things. I look forward to meeting you and hearing what drives you.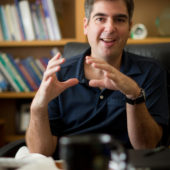 Steve Giles
Associate Professor, Department of Communication
Associate Faculty Fellow

I teach courses in health communication and research methods, though my favorite course is Persuasion. At Wake Forest, I have enjoyed developing relationships with students through study abroad and service trips. I am an ardent soccer fan, having played college soccer. I coach competitive soccer and enjoy spending time with my partner, three children (ages 18, 16, and 14) and two goldendoodle dogs.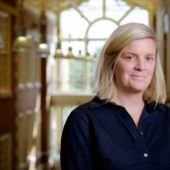 Rebecca May
Public Services Archivist, Z.S.R. Library
Associate Faculty Fellow

I know a lot about the history of the University, so ask me anything! I love working with students and look forward to helping you make Wake Forest your home. I have a three year old daughter, a dog, two cats, and a horse, so when I'm off campus I am trying to wrangle them!